Happy Birthday, Dad!!! Can you guess who picked out your cake?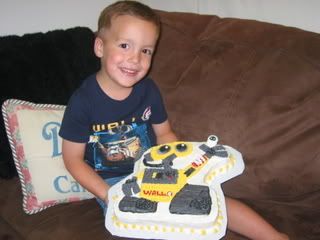 What fun we had decorating your cake! Just wish you were around to enjoy it - how about next year you hit all the major holidays and birthdays? What do you say? Christmas, New Years, Thanksgiving, Memorial Day, 4th of July, Pioneer Day, Founder's Day, Presidents Day, Labor Day, Halloween, Columbus Day, our anniversaries, the boys' birthday, your birthday, Ash Wednesday, Fat Tuesday, Skinny Friday and any other holiday people can think up.
Then let's do that for like...gasp, two years in a row! It will be our own little Utopia.